Make Life Easier With Our Quality Storage Space

We provide undoubtedly the best quality self storage units in London and all at affordable rates. We at London Storage have been supplying safe and secure storage for businesses and homeowners for many years. Our storage comes in all sizes and can help with small loads as well as amounts that can fill a huge warehouse. We guarantee the best quality space which is all modern, clean and damp free. You can rent space for a few weeks or longer, the choice is yours. We have no minimum time requirements; we are flexible and will meet your demands. You can trust us to keep your possessions safe in our protected surroundings. For more about reserving space with us call today on 020 3874 9300.
What can you store at our units?
The one thing we can assure you is that whatever you want to keep safe and sound we can take care of it. All of our units are high quality and safe, ranging from basic space to units fitted with temperature control for more delicate items. Our storage in London can meet everyone's needs. Whether you have valuable heirlooms, art, jewellery or electrical equipment we will keep it protected for as long as you wish. Our storage facility is in a safe environment and has the latest equipment monitoring it around the clock. If you need a huge storage unit for a classic bike or car, we can provide it. Or if you want long-term secure self storage for commercial stock or equipment again we are here for you
We can assist both businesses and households
We are the smart choice when space is limited. Our storage space in London has been helping clients in the area for many years and many of which continue to use our units again and again. With our excellent reputation we are the number one choice for affordable safe storage solutions. We accept our responsibilities and will keep a vigilant check on your belongings day and night. We have the best equipment in place which safeguards your possessions. You will be impressed with how immaculate our units are. They come in a range of sizes and can be rented for short or long durations. Household clutter and furniture or business equipment and stock - we can take care of it.
Cheap but secure storage solutions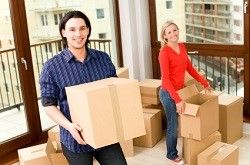 Our storage services are the solution to so many people's space issues across London, so call 020 3874 9300 today and make more room in your life. It is so easy to carry on buying new things and then discover you haven't got enough space in your home for everything. We are aware of this problem and have devised a selection of self storage units to appeal to all. From commercial clients to homeowners we can help all. You get value for money with our extremely safe units, and also get the ease of entering them when you want to. We go the extra mile and supply a size as well as a level of security to suit you. From basic to high security we have a range of options to help in all circumstances.
Rent a unit today to bag the best deal
We are here to help when space is tight so call now on 020 3874 9300 and ask more about our latest offers. We can even help with last minute requests such as a moving delay. Or do you want a long-term solution to space as an alternative to buying bigger house for the ever-growing amount of clutter? Whatever your needs we can meet them. Our teams are flexible and will find the right answer to suit your budget. We guarantee a top class London storage facility which is in a safe location and fitted with the latest security systems. For that well needed breathing space which won't break the bank balance make sure you call London Storage!
London Storage FAcilities were excellent value for money. The movers arrived on time, stuck to the agreed timings and prices, and completed a top job. My possessions remained in fabulous condition throughout.
Ade M.
I have never dealt with such kind people. Storage Services London found me having not finished packing. They were patient enough as they loaded the packed luggage in their removal van. Another highlight was that they did not add any cost to the...
Gabriela Mullen


Contact Us
We will contact you within one business day.
Company name:
London Storage
Telephone:
020 3874 9300
Opening Hours:
Monday to Sunday, 07:00-00:00
Street address:
108 Solander Gardens
Postal code:
E1 0DF
City:
London
Country:
United Kingdom
Latitude:
51.5101820
Longitude:
-0.0573130
E-mail:
office@londonstorage.co.uk
Web:
http://londonstorage.co.uk/
Description:
Trust our company to provide you with secure storage facilities at a price that can't be beaten. Call now and get an extra discount!