Find the Perfect Self Storage Solution Today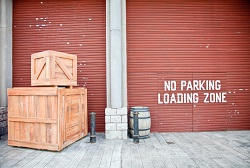 If you have a lot of items and you're not quite sure what to do with them, then you may need a reliable self storage solution. With a backup storage area you can always keep your home better organised, giving you a chance to let go of these things around your home and giving them a new home in storage. If you have a home in London that needs this type of work done, then finding a good storage solution for your needs will be as easy as calling London Storage on 020 3874 9300.
You Can Use a Storage Facility Short Term
We at London Storage offer this kind of service in London as storage space can be needed for a short or long term, so we understand the need and urgency of some of these requests. Unless you have decided upon a long term stay you will have a chance to vacate the self storage units as you see fit.
Same Day Removals
When you need to have a storage facility chosen in a hurry, you can use this chance to move into storage the same day as we can help you without any hassle at all.
Easier Access to Your Possessions
Our company gives you access to your possessions whenever you need to get them out or reach them as you see fit. You can check with us for more information on 020 3874 9300 if you wish to know more on the subject. Only you will have access to your self storage unit and we guarantee the safety of your belongings.
Better Access Control
Each client will receive their own personal access into the self storage rooms they have rented. You can provide your own lock if the need arises so you can be the only one who enters your storage unit no matter where you live the London area.
The Use of Packing Materials
Our company also offers the chance to use packing supplies such as boxes, bubble wrap and more that is necessary to a complete package. You can find these with us in ample supply as you move on, but you would do well to give us a call so you can provide us with information on the amount of items you need for packing. This will turn out to be a really good idea as you will have what you need when you need it.
Choosing the right self storage units in London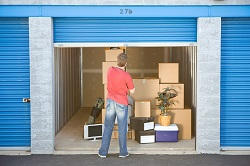 There is no point in paying for a really large storage unit when you can have something smaller that gets things done and happens to be cheaper. Here you can find various sizes of self storage units and you will have the chance to use the size you need, but you can also transfer your items between units if you add more or subtract from the items you have in there. With that approach you will pay the lowest price in London and rent units that fully satisfy your needs.
Excellent Security Levels
Access control, CCTV cameras as well as fences and 24 hour guards ensure you will have a great level of security at affordable prices. With these you will have your items in safe hands without having to worry about the details. We have you covered and your possessions will be kept safe and sound for you to pick up at a later date or whenever you wish. At the end of the day you will have a great set of security measures you can rely upon to keep all your items safe and secure. You won't have to break the bank to pay for the rental period as all our prices are cheap! Call 020 3874 9300 now to get a free quote!
Company name:
London Storage
Telephone:
020 3874 9300
Opening Hours:
Monday to Sunday, 07:00-00:00
Street address:
108 Solander Gardens
Postal code:
E1 0DF
City:
London
Country:
United Kingdom
Latitude:
51.5101820
Longitude:
-0.0573130
E-mail:
office@londonstorage.co.uk
Web:
http://londonstorage.co.uk/
Description:
Trust our company to provide you with secure storage facilities at a price that can't be beaten. Call now and get an extra discount!