Benefits Of Renting Our Secure Storage Units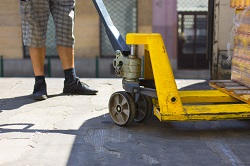 There are plenty of reasons why you would want to benefit from a short or long term safe storage for your items, mostly for obvious reasons. You can use your personal possessions and store them as you see fit, as well as any office equipment, furniture stock and products you don't need right alongside any items you have from your home that would benefit from proper storage. One thing we cannot ignore is that all individuals and businesses need safe storage to operate. This is where a storage company such as London Storage comes in, taking care of the details in a complete and meaningful way that you can rely upon, no matter where you live in London. There are many benefits to using self storage units as we will point out up next. All you need to do is call 020 3874 9300 and we will be there for you, no matter how hard you think it is to store your things.
Storage Units and Removals
The best thing about storage units is that you will possess an unrivalled level of flexibility in terms of when you can open them up, put in and take out items as you see fit. This is something that benefits a lot of people and it happens to allow you to use the extra space to your advantage when you're moving in or out of a home. Selling a home also requires a good deal of hard work in terms of items, so it will be up to you to find storage solutions that cater for your needs in a professional way. There is no sense in keeping items around and having them clutter all over the place if you can find a better way to do this. Wherever you rent one of our storage facilities you will have peace of mind and a good place to place your items until you need them again.
Storage for Students
As students tend to move a lot and may need to have a place where they keep items not used right away, this may give you the edge you need to keep everything organised and within easy reach without the chaos of dorm rooms and worse. As it stands students have much on their mind during study, so this could really help make things easier, no matter where you live in London. All you need is professional storage facility to keep things safe, so call upon the services of London Storage on 020 3874 9300 and we will help you. That type of self storage will be a good and affordable solution you can rely on anywhere in London with our company. The added CCTV monitoring, guards and extra security provided will ensure you have all your most prized possessions safe from the predations of bad roommates.
Benefits to Businesses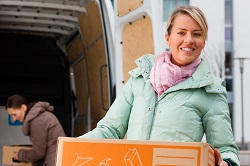 If you own a business in London, but you lack the proper storage space to make do, this means you will need something to work with for starters. This is where we come in – just call us on 020 3874 9300 and we will assist you in your hour of need. The added insurance and security we can provide will be of use to you when you start a business in London, so you can count on us when you need storage. No matter what type of storage unit or size you are looking for, we can provide it. We offer great storage solutions that can help you safely store sensitive possessions and equipment. Just give us a call today and see for yourself!
Company name:
London Storage
Telephone:
020 3874 9300
Opening Hours:
Monday to Sunday, 07:00-00:00
Street address:
108 Solander Gardens
Postal code:
E1 0DF
City:
London
Country:
United Kingdom
Latitude:
51.5101820
Longitude:
-0.0573130
E-mail:
office@londonstorage.co.uk
Web:
http://londonstorage.co.uk/
Description:
Trust our company to provide you with secure storage facilities at a price that can't be beaten. Call now and get an extra discount!